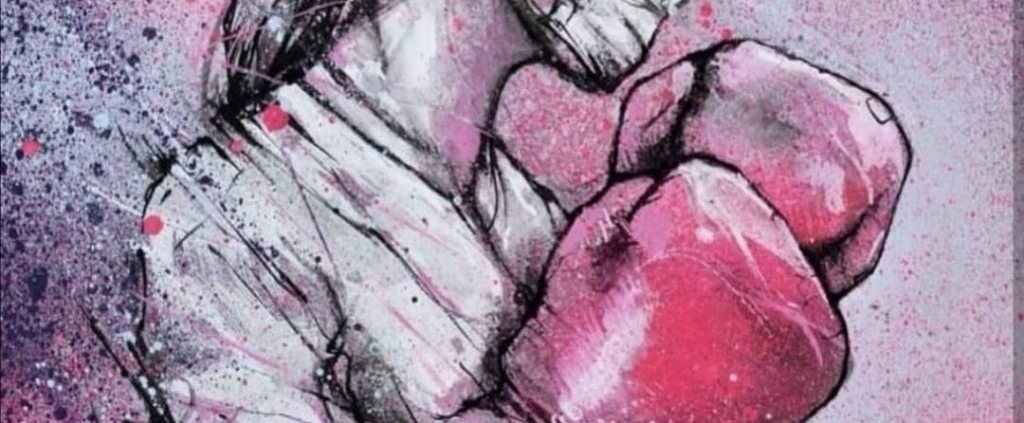 Nadiya Sultana, 26, a registered junior Doctor working in the emergency department at Wexham Park Hospital, Slough "the ups feel like you've conquered the highest peak; exhausted and breathless but with the clearest view whereas the downs are equally deep and obscure.
Three weeks in isolation, and a lot of us are struggling with burn out, Instagram lives, Tiktoks, Netflix, and overeating. The first few days, to a week, have felt like coming to grips with a loss, a type of grieving of sorts, trying to come to terms with the life we once knew we had, that can't be lived anymore. David Kessler, world's foremost expert on grief
working for a decade in a three-hospital system in LA, describes it to the Harvard Business Review, as a 'collective anticipatory grieving', something we have spent a few weeks coming to terms with. A global grieving of the life we once built up and had. Knowing it will never be the same. We have also seen interesting trends arise in the online space, where people from all walks of life have awoken to new hobbies, talents, and skills we didn't know they possessed. It has been overwhelming, to say the least, we are collectively experiencing loss together, and processing it all in different ways. We have seen how when anything that isn't man-made is left alone, it has remarkable abilities to heal. The earth is healing as our bodies fight this disease and build immunity, the smog is clearing up, the flowers and trees are
swaying and dancing, as the earth lets out a sigh of relief. It is mandatory, to wake up and journal about the things you are grateful for every day during this tough season of collective grieving and healing.
Now more than ever is a time to monitor and protect your mental health and ensure you are putting in the work when it comes to self-care of the mind, body, and spirit.  According to the Office for National Statistics, over a 12 month period, in the UK, three-quarters of registered deaths were suicide among men with over 6,507 suicides registered in the UK. Rates among under 25 s have increased in recent years, particularly 10 to 24-year-old females. With this in mind, we are committed to ensuring those who struggle with abuse, PTSD, anxiety, depression, and any other difficulty, are given a safe, fun, healthy outlet to connect with others who are in the same boat. With our online classes for men, women, youth, and children every day, weekly, everyone is given the opportunity to train with our instructors, battle loneliness, keep up their fitness goals, ensure Serotonin (the happy hormone) is circulating around the body, whilst checking in with friends, all from the comfort of your living room. During this particularly difficult time, there are still those amongst us, waking up early, staying late, clocking in shifts in the hospitals, around the clock, putting their lives at risk every day to fight the Covid 19 pandemic.
Our Heroes, in the NHS have always been on the front lines nurturing, healing, and building our nation back up. Nadiya Sultana, 26, a registered junior Doctor working in the emergency department at Wexham Park hospital, Slough said,
"the ups feel like you've conquered the highest peak; exhausted and breathless but with the clearest view whereas the downs are equally deep and obscure. With the pandemic the waits become longer, the staff shortage worrying, decision making cumbersome, who do we send home? Who do we admit? Who Is for full escalation? Who do we think won't survive this? I couldn't have foreseen the magnitude of this when it started. The helplessness caused severe anxiety".
Heba Mimouni, 25 a Midwife at Northwick Park Hospital told us,
"Some days I cope well, and I feel ok, other days I feel stressed and anxious as the number of cases increase. It has been a wake-up call to humanity, it has brought people together Maternity care has seen changes; women are now only allowed 1 birthing partner, now that Covid 19 cases have increased, women are unable to have
anyone with them during birth, often women feel scared, anxious, and ambivalent about their pregnancies. This puts on more pressure as we have to fill the void of their loved ones, as they transition into motherhood. We don't even know if pregnant women are more at risk from this disease, we do know that for a percentage of women, pregnancy can alter how your body handles severe viral infections. Despite the shortage of staff, we will continue to make women feel and know their inner strength, and provide the levels of care and support to each and every one of them.
There has also been new guidance on personal protective equipment (PPE) to protect us and the patients, this puts me at ease. So I know I am protecting myself and my family with these precautions."
With all this, we felt it was time for us to give back, Safari MMA is offering 50% off on all online classes for NHS workers to gain a little bit of normalcy back to their day, and maintain strong immunity and mental wellbeing. Fatima Omrani, 25, a registered pharmacist at Guys and St Thomas in London said,
"Working in the NHS can be intense and tiring, but I always try to fit in some me-time. Especially now, with the pandemic, morale is low, and stress is high with the work load, exercise has always been essential as it keeps my mind clear and body feeling good. Even if it is one HIIT class before a nightshift, these days with the madness, I can take the time out to have a moment to improve my mental and physical health. I always share great online classes I find with my colleagues to boost morale and to do something fun together, to burn off snacks and stress".
Heba Mimouni mentioned, "Due to the nature of my work, I have always tried to fit in fitness, I would go on weekly 5-6k runs, and make sure I keep up at the gym. Now more than ever exercising has been keeping me sane." Nadiya Sultana too echoed, "The helplessness made me block off the news, I used this time for rehabilitation I used to go on 5k runs every week to help me escape from stress and discover new potentials within myself, now I use online classes, I turned to Yoga for grounding, in times of uncertainty a constant, to ground you so you are not blown away with uncertainty, is so important. The constant need to be productive, paired with an indefinite amount of time really works against us. Online classes are survival for us".
From all of us at Safari to everyone at the NHS: we applaud, deeply respect, and thank you for using your hands, and risking your lives, to heal us.
https://www.safarikickboxing.co.uk/wp-content/uploads/2020/04/NHSDiscount.jpg
1014
1024
admin
https://www.safarikickboxing.co.uk/wp-content/uploads/2020/04/logo-239x300.png
admin
2020-04-07 11:34:04
2020-04-13 14:59:36
The real fighters do it without boxing gloves, Safari's 50% off for all NHS and key workers